Best 8 Diapers for Dogs With Incontinence & Belly Bands
As a dog's age, incontinence can be a complication. This is the main reason people put their pets down, which is sad and heartbreaking.
This is controllable in case you aren't aware of it; products like washable dog diapers and belly bands are already available in the market as the best solution for the dogs with incontinence.
Diapers: they're not just for humans. Dog diapers can be necessary (and a relief for pet parents) to help manage incontinence, a dog going into heat, or behavior issues.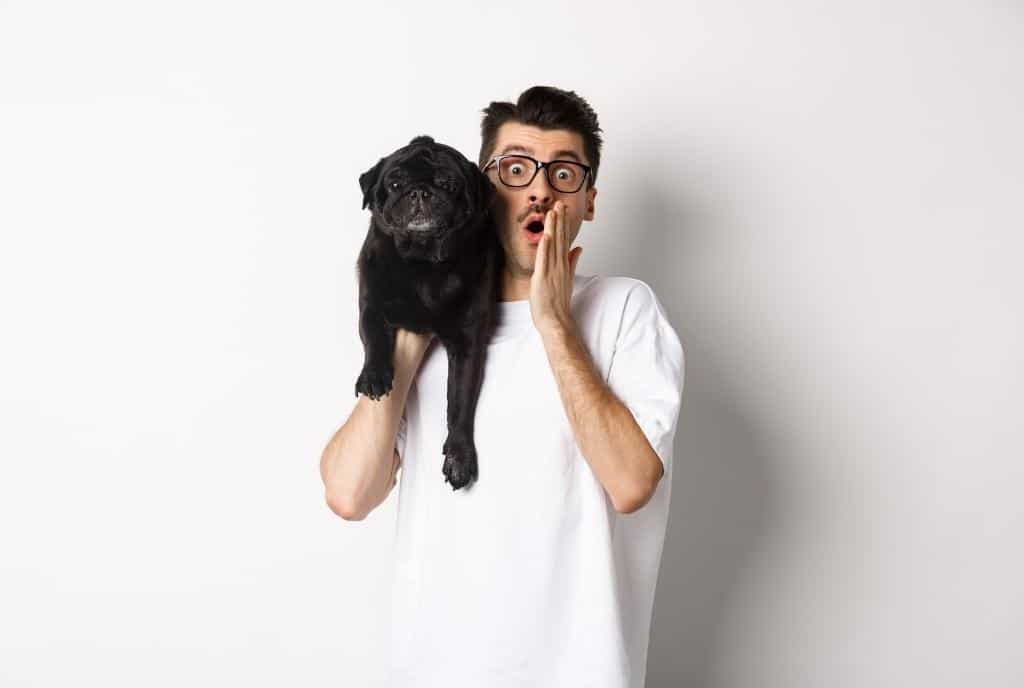 Doggie diapers are quite useful in every dog's life, especially when they are getting old.
These diapers are designed for male and female dogs undergoing house-training, the problem of incontinence, and in case of female dog 'heat issues'.

Diapers for dogs with incontinence ​are available for any breed to be a Bulldog or a small puppy.
These diapers are best for senior male and female dogs to give them a peaceful mind so they can age gracefully.

There are other diapers available in the market or on Amazon.com.
Still, you only need to pick between washable or disposable dog diapers, and of course, the gender should be kept into consideration.
What's The Right Time To Buy Dog Diapers?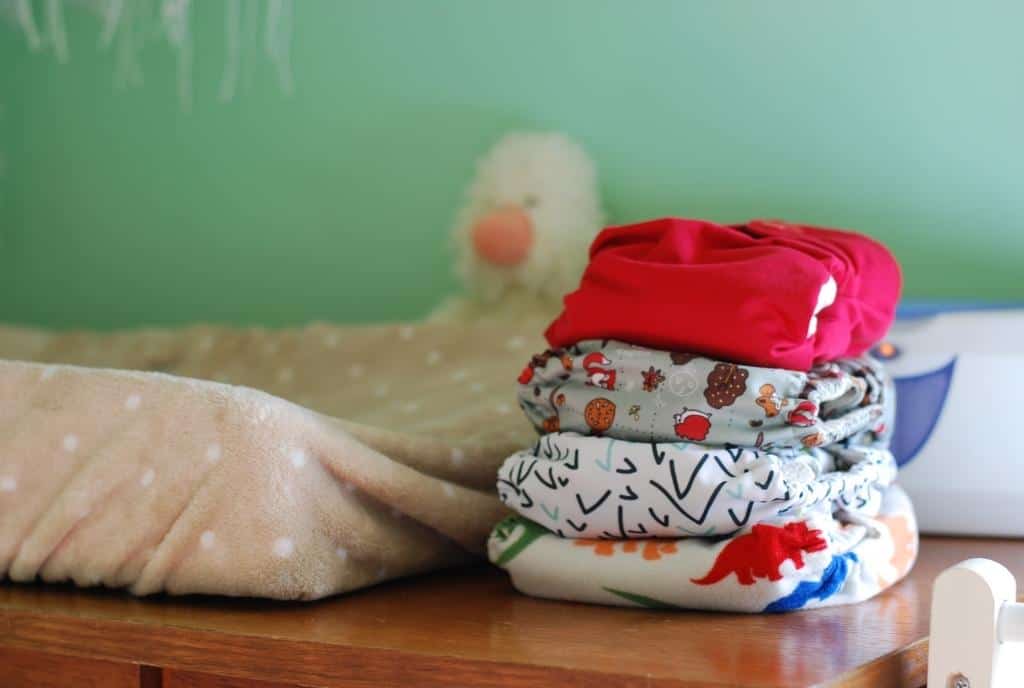 You may be wondering what's the right time to buy a diaper for your dog.
You may get interested in investing in dog diapers because they have done their business in your home even once, maybe accidentally.
This doesn't mean you should buy a dog diaper just because he messed up the house, don't panic here.

The best time to invest in diapers is when your dog is suffering from incontinence. This can either be due to age or some severe health issues.

Incontinence is a condition where your dog couldn't control bowel movements.
At this stage, they lose their grip on themselves and urinate whenever and wherever they want.
They don't do this by choice; it happens naturally. That is why ​diapers for dogs with incontinence ​is highly recommended.

Remember that dog diapers can get pricey after some time, so the incontinence should be treated in the early stages.
Bulldogs are usually considered healthy dogs, and their average
lifespan is ten years; such dogs don't need diapers until they face any health issues.
With old age dogs, incontinence can be a problem that can't be helped.
Male Dog Diapers Vs. Female Dog Diapers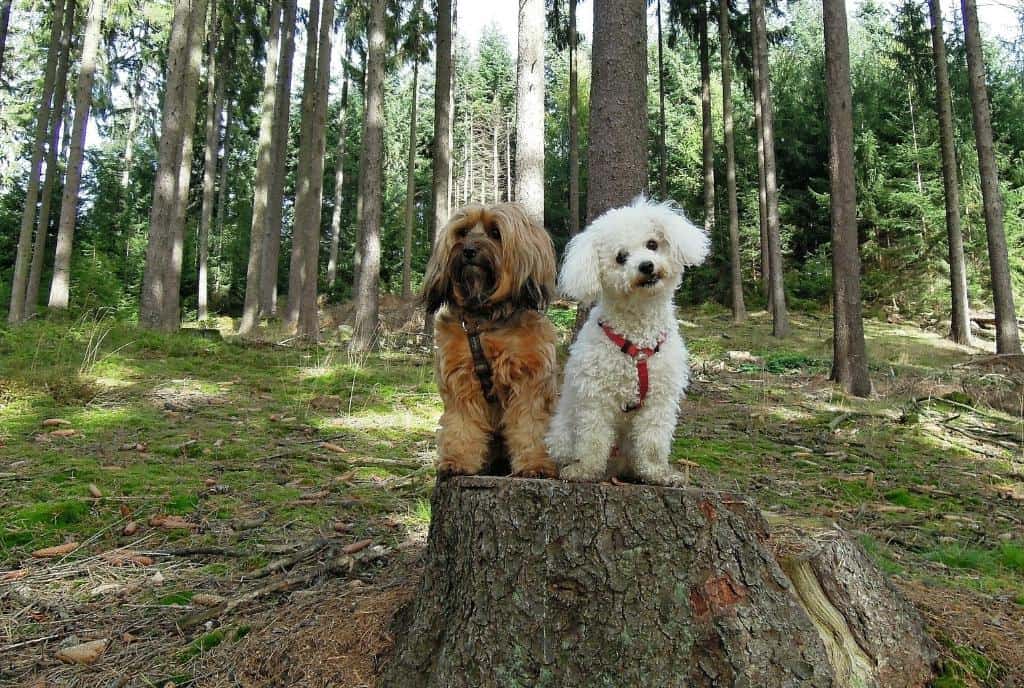 Diaper needs for male and female dogs are different. Male dogs with incontinence will do great with Belly Bands for dogs, which is available on Amazon.com.
These belly bands are available for all sizes of dogs, small, medium, and large dogs.
Belly bands have soft microfiber absorbent lining to avoid leakage. The out layer is made up of waterproof PUL; this stops leakage for a longer time and keeps the furniture and carpet dry.

Belly Bands are reusable wraps, which means they are wrapped around the waist, unlike the full coverage diaper.
Female or male Bulldogs, either old or experiencing urinary and fecal incontinence, might need a full-coverage diaper.

If you are going for a washable dog diaper, consider a broader base and longer waist diapers.
This way, the diaper will cover the urethra and will keep your dog at peace. This was for male dogs; for female dogs with the same issues, long-waist diapers are not needed.
Sizes For Diapers: Measuring your Dog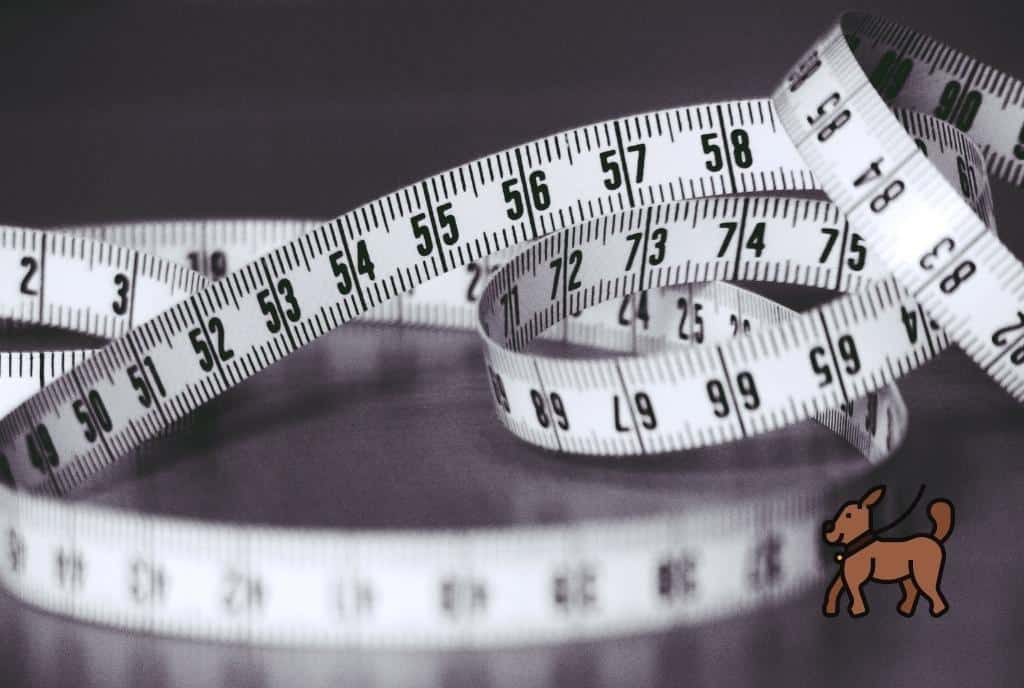 Doggie's size, weight, and waist size will help choose the tour dog's diaper's right brand. On Amazon.com, diapers are available considering their waist measurement rather than their weight because it's more accurate and reliable.
To measure the waist size of your male or female dog. Take a measuring tape and put it around his or her waist, which is just two inches in front of their legs.

This process should be done while they are standing. Either use a measuring tape or a string piece and measure the string later with a ruler.
If your dog is in the middle or end of the range, then it's recommended to get one size up for the diaper.
It's crucial to measure the belly band's width concerning the dog's front and back legs.
This will ensure full coverage and won't compromise the comfort of your dog.

Diapers for dogs with incontinence ​are mostly adjustable to fit in properly. They have elastic to fit in.
With the help of velcro straps, the waist can be adjusted, tightened, or loosened.
Such diapers are highly recommended for old dogs or dogs having incontinence to wear them for a longer time without any discomfort or irritation.
Since they have to wear it for a longer time, the comfort can't be compromised.
Consider The Breed
Now that you are aware of your dog's waist size measurements, it is utterly important to know what breed they are from because diapers are mostly available with or without a tail hole.
For French and English Bulldogs, diapers without a tail hole will do the job because they don't have much of a tail; it's tiny.
If there is a tail hole in a Bulldogs diaper, they will leak because of the extra hole.

The breed of dogs with tails should go for diapers with a tail hole. This is again for female and male dogs.
With that being said, not just the Bulldogs but dogs with which have gone through rear leg amputations can't wear these normal regular diapers.

The issue will be with the fitting. This is why special washable diapers are introduced for amputees, be it for females or males.
These diapers are also available on Amazon. They cover the leg holes to prevent leakage.
The covered area comes with an extra space to take in the hip bone that's usually left uncovered.
Uncomfortable to Put On A Diaper For Too Long
Now that you have ordered a diaper from Amazon.com and the dog is wearing it, the problem doesn't end up here.
The main issue starts when the dog starts moving, and that's not just a standard move here, and there they carry a lot… A lot!
Tightening the diaper may be of help for some time but might snug in too tight, causing the dog discomfort.

In this condition, suspenders or straps come to rescue. These straps are hooked along with a diaper and locked around the dog's harness to hold the diaper grip and keep it in place for a long time.
Isn't it a fantastic hack? The straps are more comfortable than suspenders, though, and work with all kinds of brands. The cherry on the top is that they are washable.

In the end, cut it short, all in all, these are some of the things that you should consider before buying a ​diaper for a bulldog with incontinence​, higher absorption level, comfort, and waist size.
Best 8 Diapers For Dogs With Incontinence
Let's take a look at the top brands of Diapers for dogs with incontinence available on Amazon.com.
We earn a commission if you click this link and make a purchase at no additional cost to you.
SnugEase dog diapers are a lifesaver for the dog as well as the owner. They have high quality four-layered absorbent fabric, which keeps the dog dry and comfortable throughout the day; it prevents leakage.
With a cinch lock secure system, the diaper fits on the waist. There is a built-in mesh line to avoid discomfort like rashes or irritation on the skin. The diapers can be washed in the machine and are easy to dry.
The Diaper is only available in one color (Navy blue).
| Pros | Cons |
| --- | --- |
| Perfect for male-female both. | The toggle on the tail can be a distraction for the dog. |
| Comes with a small poop reservoir. | |
| Machine washable. | |
| Available in all size ranges from XX-S to XXX-L. | |
---
We earn a commission if you click this link and make a purchase at no additional cost to you.
Pet Magasin reusable and washable diapers are a wise option for dogs that are not comfortable with disposable dog diapers.
It is specially designed for ​dogs with incontinence ​and heating problems in females. The diapers are easy to clean.
They are eco friendly, and no harmful chemicals are used in production.

The best thing about these diapers is they are both hand and machines washable.
You can also dry them at low temperatures. They are made up of a high absorbent multi-layer to stop liquid leakage.
Because of this waterproof feature, your sofas and floors won't be compromised.
Strong velcro is easy to fit and won't stick to the fur. It can work to some extent, but a diaper that's too snug will cause discomfort, and, sometimes, pet parents need assurance that their doggie diaper will offer overnight protection.
Pros
Colour available (blue, green, purple).
Trusted by 300,000+ customers.
Recommended by professionals and groomers.
Waterproof Feature.
It comes in a pack of 3.
---
We earn a commission if you click this link and make a purchase at no additional cost to you.
These diapers are reusable and washable perfect to fit in the dog's need who feels uncomfortable in disposable dog diapers.
Thanks to the inclusion of two adjustment layers. The size of the diaper is adjustable with a 3*3 adjustable button.
This ensures the diaper will stay intact in the position, moreover, they have velcro strips too.

Another inclusion is the addition of replaceable absorbent pads.
Yes, they are a game-changer especially because they keep the diaper dry and can be reused.
They are washable and reusable which is the reason they are economical in the pocket.
Pros
Available in all sizes (small, medium, and large).
Comes in a pack of 3.
Female dog diaper.
---
We earn a commission if you click this link and make a purchase at no additional cost to you.
The velcro allows you to fit and adjust your dog's diaper as per convenience.
The belly band design makes it far more cozy and comfortable for the male dogs especially.
They are free to move with this diaper on compared to other diapers because of its fitness.

The diapers are machines washable. The Microfiber pads are soft and changeable with high absorption resistance.
The belly band design keeps the dog at peace and comfort.
If you pet parents who have been looking for an environmentally friendly way to keep your dog dry and clean, look no further than Washable Dog Diapers!
These dog diapers are made of 100% organic cotton and are designed to fit dogs of all shapes and sizes. They're also machine-washable and reusable, which means you can use them repeatedly.
Pros
Available in all ranges from extra small to extra large.
Diapers come in 3 packs.
---
We earn a commission if you click this link and make a purchase at no additional cost to you.
The design is elastic, fits a tail hole, and fur-friendly adjustments.
The ​Diaper for Dogs with incontinence ​will need 2-3 changes in a day.
Simple solution disposable dog diapers as it speaks have given a solution to all the leakage and urinary incontinence problems.

Most importantly the dog doesn't feel uncomfortable or irritated while wearing them.
They can hold more liquid for a longer time which means you won't have to change the diaper after every hour.
The proactive anti-leak outer layer works as an extra layer of protection to prevent leakage.

The elastic fit feature is the highlight because it comes back to its original position easily.
It comes with a tail hole and fur-friendly adjustments. This helps the dog to move with freedom.
| Pros | Cons |
| --- | --- |
| Size ranges from XXS to XL. | Size issues. |
| Perfect for dogs 8-15 pounds. | |
| Versatile protection. | |
| Tail wagging comfort. | |
---
We earn a commission if you click this link and make a purchase at no additional cost to you.
A diaper for the dogs with incontinence ​is available here. This diaper is not made to poop in it is only designed to absorb liquid.
The waterproof feature bridges a barrier for leakage.
All Absorb A26 male wraps for dogs have an absorbent core. The material used in it is stretchy and re-adjustable.

The outer shell of the diaper has an indicator that changes color to let you know it's time to change the diaper.
The product is specially made for the dogs suffering from urinary incontinence.
These wraps are suitable for all-weather especially summers, they are comfortable while moving with an easy leg lift.
They are super absorbent and easy to wear.
| Pros | Cons |
| --- | --- |
| Breathable outer shell. | They slide around easily so need adjustments from time to time. |
| Dry as a bone. | |
---
We earn a commission if you click this link and make a purchase at no additional cost to you.
The belly band doesn't cap the poop area. The absorbent core works perfectly to keep away mess and locks the moisture.
The belly band for male incontinence comes in four sizes which range from extra small to large.
It has a color indicator which tells you when to change the diaper. It comes with repositionable fasteners to let you wrap the fit according to your dog's frame.

Usually, wraps and diapers are a bit technical to put on and take off especially on dogs as they keep moving, but this wrap is easy to wrap.
They are ideal for both indoor and outdoor use as they are waterproof and can hold the moisture for hours.
It comes with an absorbent core which eliminates any sort of mess.
| Pros | Cons |
| --- | --- |
| Comes in a pack of 30 wraps. | Some pet owners have complained that the dogs wiggle out of the wrap easily. |
| Medium disposable wraps for 18 to 23.5-inch waist. | |
| Wrap dimensions 26 x 8.1 x 0.2 inches. | |
| Weighs 31 grams. | |
---
We earn a commission if you click this link and make a purchase at no additional cost to you.
The product stays around the belly perfectly but isn't made to collect poop it is made for the dogs with incontinence.
The absorbent core prevents the liquid from leaking. It stores and locks the moisture.
Highly recommended by a professional for the dog with urinary issues.
They have leak-proof edges and a wetness indicator which changes the color of the diaper when it's full.

They are fur-friendly and snugs in smoothly as it's customized for them.
The dog will stay comfortable even after wearing it for hours.
It's a ​diaper for dogs with incontinence ​so there can be a need for a quick diaper change 2-3 times in a day.

It's a disposable solution for dogs with incontinence. It makes traveling easier for the dog as well as the owner as the diaper can lock the moist for quite a while. No skin irritation.
| Pros | Cons |
| --- | --- |
| Best for medium-sized dogs with 18-23.5 inches waist. | The closer strips don't work smoothly; they come off easily and need to press it tightly. |
| Available in a pack of 12 disposable dog wraps. | |
| Suitable for male dogs. | |
Final Verdict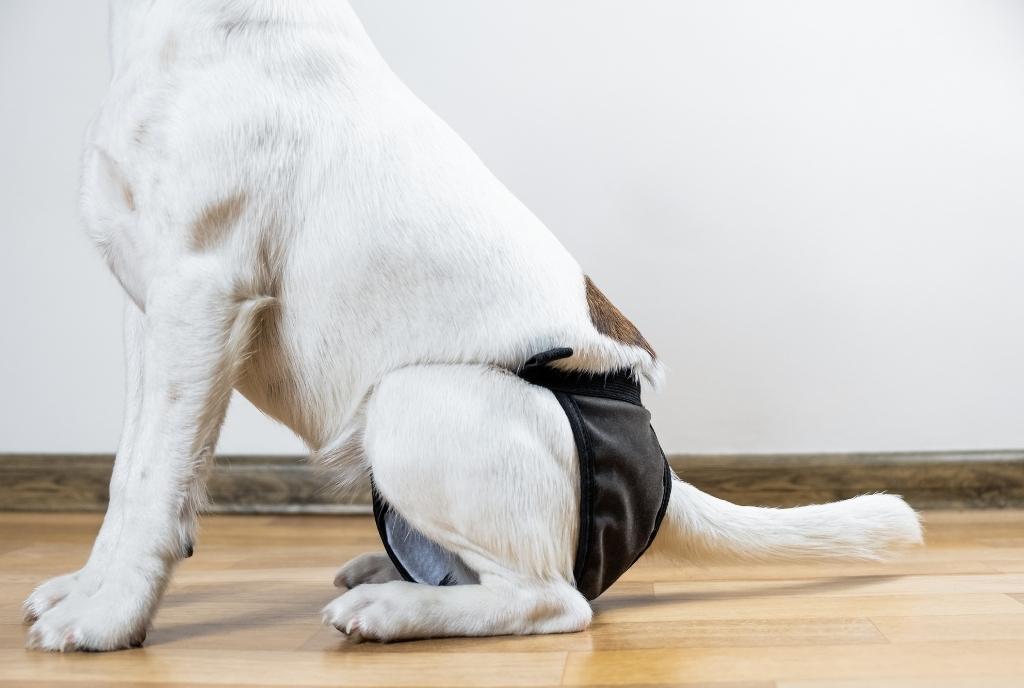 Cloth dog diapers have the virtue of allowing you to be environmentally conscious, since they can be washed and reused.
However, you may not like having to constantly wash the soiled diapers. And the initial cost is higher than for disposables.
I hope that the complete guide of ​diapers for male and female dogs with incontinence ​is comprehensive and informative for you. Not just that the article will guide you on how to choose a diaper and when to choose it.

When it comes to investing in the dog diapers, it comes with a challenge since there are so many brands available in the market or online that it gets difficult to choose one which suits your dog the best.
You can't try them on yourself before buying so one has to be picky and sorted before buying the perfect diapers.

Urinary incontinence is just a disease that can be treated so the need for diapers is not forever, they are just a timely need.
Invest a little time in your dog's health and keep good care of their oral hygiene.
Make sure they sleep in a neat and clean place, disinfect the floors and furniture once or twice a week to avoid any kind of infections that might tiger your dog.
If you're pet parents of an active boy dog, chances are he's dealt with pee on the floor at some point. It is just part of life! But now there's a solution!
CuteBone Male Dog Diapers Belly Bands will help keep your floors clean during potty training or when they're recovering from surgery and illness too.
So don't stress about messy accidents anymore – get three-pack sets today!"
Keep all the aspects in mind I have complied with and picked up some of the best brands of Diapers for dogs with incontinence ​available on Amazon.
📣Articles you may like