Best 10 Essential Tips Every Doodle and Multiple Pet Owner Should Know
Having trouble navigating which toy belongs to which pet? Mixing up pet bowls and treats too? Check out these tips to help you find the right balance!
If you have a Goldendoodle, you'll know they are easy to train. They're excellent for first-time dog owners as they are so eager to please.
Even though they have an average energy level, they'll need daily exercises and brushing to keep their shedding at a minimum.
Pets play a big role in our daily lives. They are loyal to the end, great cuddling companions, and a great source for entertainment.
But having multiple pets means multiple things to organize and keep track of, such as pet food, toys, dishes, treats, vitamins, grooming supplies, and leashes. 
We're providing you with 10 essential tips to help you keep your home, pets, and their necessities organized. So, without further ado, let's dive right in!
Essential Tips Every Doodle and Multiple Pet Owner Should Know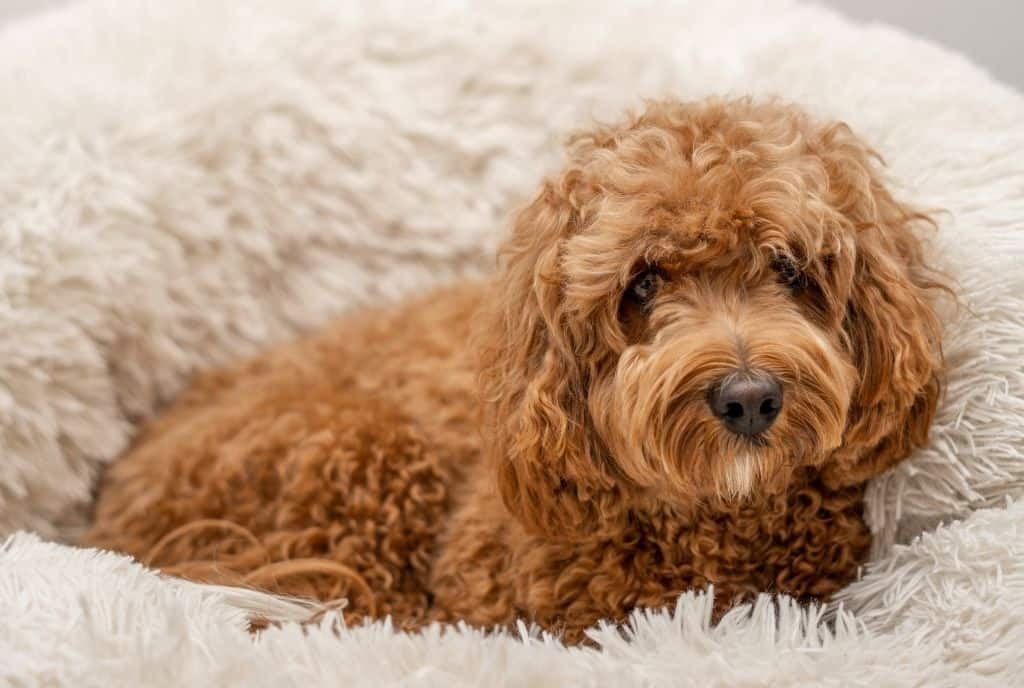 1. Consider Your Living Space
While we all want to save as many strays as we can and give them a loving home, it's wise to stop and think about your living situation first before the rescuing or adopting starts. 
We earn a commission if you click this link and make a purchase at no additional cost to you.
Goldendoodles are amazing indoor dogs, and they can practically live in any type of living space. Whether it's out in the country, an apartment, a busy town, or a house with a small backyard, Goldendoodles make exceptionally great pets. Learn more about this excellent breed at welovedoodles.com. 
The more pets you have, the less breathing room there is for everyone involved. If you're renting a place, check your lease to make sure your landlord is on board with you having multiple furry roommates living with you. 
2. Multiple Beds for Multiple Pets
This should come as no surprise if you have more than one or two pets that there are going to be some issues. To help maintain the peace in your home, it's best to make sure that your furry companions have their own separate spaces in it, most notably their eating and sleeping space. 
We earn a commission if you click this link and make a purchase at no additional cost to you.
Giving your pets their own space encourages them to create a safe place that's exclusively for them. This change will help prevent fights from breaking out and marking their scent in the long run.
If you're unsure of where to start from, we recommend placing a few pet beds around your home. Let your four-legged buddies choose their sleeping beds or crates to settle in.  
3. Take Account of Your Budget
Depending on where you live and the types of pet you have, there's no doubt that professional grooming can be expensive. Over the course of a year, these expenses can really add up. 
Goldendoodles generally shed their winter coat. If you want to keep their shedding to a minimum, you have to brush them daily, bathe them, give them their nutritional supplements, and limit their stress.
Pay close attention to your budget so that you don't skip out on the care and nutrition your furry friends need. The cost of pet supplies like bowls, toys, and beds can add up quickly too. Opt for shopping at discount department stores to get a bargain on basic pet necessities. 
Pets will require quality food, regular veterinary care, and additional costs when furniture, tables, and carpets are involved. So, whatever you buy, buy in bulk to save on costs! 
4. Keep Your Furniture Covered 
Those who have multiple pets know how easy it is for their hair to stick to every piece of furniture they have. So, if you're struggling to keep your home hair-free, we suggest covering your furniture with fleece throws and blankets. 
We earn a commission if you click this link and make a purchase at no additional cost to you.
Cover them all up with fleece blankets – tables, chairs, beds, and couches. Additionally, when it comes to your car, you'll also need to cover the seat to not only keep the hair out but mud as well. 
5. Use Sealed Food Containers
The most vital tip for storing your pets' treats and food is using airtight or sealed containers so that the edible items are pest-free and fresh. 
We earn a commission if you click this link and make a purchase at no additional cost to you.
You can either go for acrylic and clear glass containers or dainty ceramic and stainless steel jars, whichever suits your style best. Just make sure the jars are kept in an area where it's easy to access when it's feeding time. For instance, your Goldendoodle's food container should be near their dish. 
That being said, if you're short on space, consider investing in a large container that you can keep in your laundry or pantry room and a smaller container near your pet's dishes to help with their daily feedings. 
There are multiple options you have at your disposal, so we have no doubt you'll find something that will suit your needs and personal aesthetic. 
6. Separate Feeding Zones
It's never a good idea to feed all your pets in one room all at once. In addition to being territorial over their sleeping spaces, pets can become possessive over their feeding areas as well. 
While it's common knowledge that cats and dogs are capable of getting along when eating next to their own species, placing cat and dog bowls too close together can trigger unease and discomfort. This can quickly create tension between your furry family. 
What you can do is set up separate feeding zones for your pets. Use the laundry room or the entryway to feed some of the pets, and use your garage or patio to feed the others. 
This basic change to their feeding situation can make a world of difference, and this isn't just limited to your pets but the overall comfortability and environment in your home as well. 
7. Keep Your Pet Toys Organized
With multiple pets and children come multiple toys, and it's very easy to lose track of what belongs to who. In times of such confusion, it's smart to keep an open basket or bin near floor level to keep toys within your pets' reach. 
We earn a commission if you click this link and make a purchase at no additional cost to you.
By keeping their toys organized, you are separating which toys are for your pets and which are for your children.
You can also use small plastic containers within the basket or bin to separate the balls from the chew toys as well. No doubt this will make the main basket much, much easier to clean. 
8. Keep Pet Accessories and Supplies Organized
For large breed dogs like Goldendoodles, finding an agreeable way to store their food can be challenging. For feeding time to be easier, it's a good idea to equip a pull-out cabinet with a bin that can be used to directly scoop the food into their bowls. 
We earn a commission if you click this link and make a purchase at no additional cost to you.
Make sure to position the bin near the dishes first before you scoop into their bowls. Many dogs are clever and can open cabinets using their nose. To prevent this, you can add a childproofing latch inside the door. 
Labeling is Key!
Remember to add labels to the jars so that you can tell the dog treats apart from their food supply as well as yours.
Another way to keep your pets' accessories organized is by placing a coat rack by the front door for their leashes and poop bags. 
We earn a commission if you click this link and make a purchase at no additional cost to you.
It also helps if you can make labels or frame photos of your pets to hang over their accessories so that you don't mix them up.
Whoever said organizing had to be boring and simple was clearly wrong, so go all out and decorate if you feel it!
9. Use Baby Gates
Just like we have gated communities to keep us safe and provide us with the peace we need, the same can be applied to pets as well. In fact, pets can find enjoyment living in a space with gated sections. It can actually help them to relax more when multiple pets are around. 
For instance, when you introduce a new pet, it doesn't matter if it's a cat or a dog, it'll take some time for your other pets to get accustomed to the new member, and this is where a barrier will help immensely. 
How Does it Help? 
Using gates in different areas of your house to separate your furry companions is possibly the wisest decision you'll ever make. This is vital for your pets to get to know their surroundings and be comfortable before they are brought into a large group from the start. 
Not only will this help prevent bad behaviors such as territorial fighting and potty accidents from becoming a habit, but it will also do wonders for your pets' mental and physical well-being and your home as well. 
10. Make a First Aid Kit for Pets for Emergencies
Lastly, for our final point, it's time to acknowledge the fact that pets are just as capable of getting hurt as we do. And so, it's helpful and smart to have a pet-friendly first aid kit ready. 
We earn a commission if you click this link and make a purchase at no additional cost to you.
Pack this kit with gauze, bandages, cotton pads, tweezers, scissors, tick and flea treatments, worming treatments, sanitizers, and antiseptic as well. Make sure to label this pet-specific kit so that you can tell it apart from a regular first-aid kit. 
When you have multiple pets under one roof, there are bound to be some accidents happening. So, having a first-aid kit ready will enable you to help your pets without having to spend money by going to the vet. 
Final Thoughts 
In conclusion, we'd like to say that having more than one pet can be fun but challenging. And if you keep adding more companions, it's easy to lose track of a lot of things.
We hope these tips will help you keep your home and pets organized and stress-free!