Many celebrities French bulldog's names have become popular recently. If your mind is racking on the thought of naming your Frenchie, perhaps this post is the one for you. Because after all, love and compassion matter more than show-off.
A Bulldog is considered to be the 4th most desirable, according to the American kennel club. A bulldog's popularity has never seen a fall ever since its days in bull-baiting fields to evolving to fit in teacups.
Such is the love for this breed, even celebrities cannot resist themselves from getting one, or many. Raising pets are of great importance to famous people. In ancient times, kings and queens used to import foreign breeds of dogs because of their interests.
Today, many people in power and spotlight have adopted or purchased dogs or cats because of their own choice or as an act of uplifting stray animals.
Let me first give you an overview of the French Bulldogs, popularly known as Frenchies, before getting to know various celebrities French bulldog names.
Famous People Who Own Frenchies
Throughout the vast spread field of spotlight and glamour, many famous people own the Frenchies. I wish to let you have a sneak peek to know celebrities French bulldogs names through this write-up.
Pepper (Reese Witherspoon)
The Legally Blonde actress welcomed Pepper, a French bulldog, into her family in April 2016. She posts cute obsessed photographs about him on various social media platforms, especially Snapchat, which is aww-worthy.
He is a black colored cute pooch that may not be as hot as Pepper, but rather tempting.
Reese also owns another one as well. The celebrities French bulldogs names are Pepper and Coco Channel. Somehow this name makes me wonder how connected the fashionista must be to her Elle Woods character.
Image Source: IMDb
Though she carried a French poodle in the film, her love for pooches and pink was very well established. Also, imagine Coco channel wearing a pearl necklace while going on a retail therapy with Reese.
Out of many I encountered, these two have the fanciest celebrities French bulldogs names.
Peaches (Hilary Duff)
The Lizzie McGuire we all grew up watching and loving owns a cute and adorable Frenchie. She regards peaches as her sister and has always been a lover of dogs.
Before adopting peaches, Hilary formerly had her brother. He was named beau, who passed away some time before bringing Peaches into her heart and family. On the sad demise of beau, Hillary posted a heart-wrenching post describing her love for her pooch.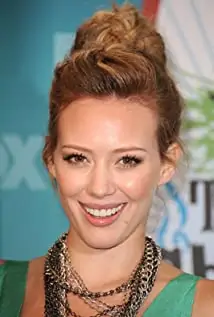 Image Source: IDMb
After seeing the above two, I believe edible items quite influence celebrities French bulldogs names, perhaps because of emotionally filling the love of pups must be.
Hobbs (Dwayne Johnson)
The Rock's personality is complemented very well by carrying a dog as cool as a French bulldog.
Dwayne Johnson's fur-baby Hobbs is settling into the Johnson Family lifestyle rather comfortably. Hobbs wasn't the only pup; Dwayne is a proud papa too.
The story of how he rescued two French bulldog puppies is rather interesting. On Labor Day, the Rock admitted saving two French bulldog puppies from drowning.
Image Source: IDMb
He named them Hobbs and Brutus. Tragically, Brutus ceased a year later after consuming poisonous mushrooms accidentally. Hobbs, however, continues to accompany Dwayne to date.
The Rock has posted many of Frenchie's accomplishments, including his first flight, on his Instagram! He is quite a doting hooman.
If, anyway, you find yourself as lucky as the Rock to find these adorable pups unintentionally, bring them home and give them the treatment they deserve. For starters, this Deep dish cuddler named Best friends by Sheri Orthocomfort gives the pup great warmth!
We earn a commission if you click this link and make a purchase at no additional cost to you.
Popeye (Eva Longoria)
On Instagram, Eva Longoria posted a cute image of her new fur puppy, Popeye. The actress quoted the Frenchie's adorable shot, "Meet our family's newest member!".
The name is appropriate because when I saw the front profile, he seemed as strong as just had a gulp of spinach!
After Reese Witherspoon, the next elite fashionista I expected to be a proud dog-mama, is Eva. Her character of Gabrielle Solis in the popular series Desperate Housewives suggests an aristocratic woman pleasuring herself with all the finery of the world.
How cool would it have been we had the chance to see her playing and talking to a Frenchie in the series as well?
Django (Leonardo Di Caprio)
When Leo has it, you need to accept that no matter what celebrities French bulldogs names would be, they are the stars of the spotlights. Leo, being a big-time bulldog lover, is often seen strolling the streets with his pooch.
Leonardo named his dog Django after the name of a character in 'Django Unchained,' a film in which he starred.
In the film, Leonardo played the antagonist – the cruel plantation owner who had held hostage Django's wife.
Even though I suppose the movie would be very close to Leo's heart. After all, naming your pup is a great deal for everyone, just as naming your child would be.
What A French Bulldog Teaches Us:
Never judge someone by their size.
Short limbs make the climb more rewarding.
Always remember, 'retreat' is an option.
He who barks and runs away lives to bark another day.
Nothing cheers the soul like a good belly rub.
A sad face is more powerful than begging.
Food is the best reward possible.
Puppy dog eyes done by humans don't always have good intentions, but puppy dog eyes on pooches always do.
The French Bulldog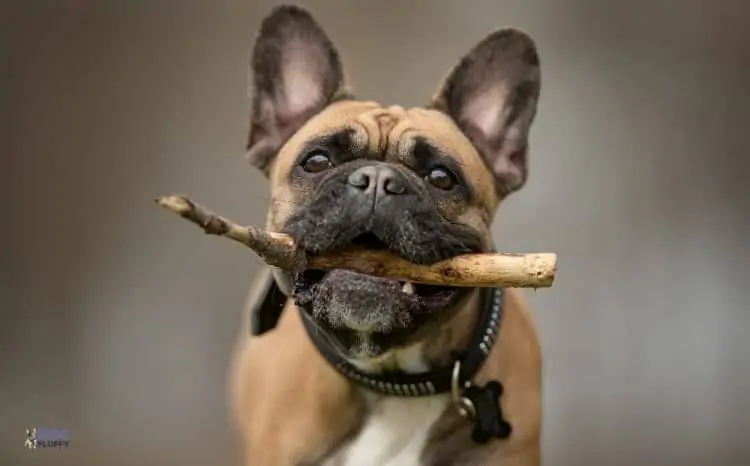 In the early 1800s, Normandy lace workers from England set off to seek employment in France. They brought smaller bulldogs to be kept on the farms as pets and shoo away the rodents.
In these northern French farming communities, the popularity of this sturdy dog grew rapidly. In reality, established bulldog breeders in England were happy to spread this "new" race by selling their undersized dogs to the French.
The dog is generally regarded as a rather chic domestic pet by the wealthy elite and aristocracy. Fun Fact:  A French bulldog sailed aboard the Titanic, insured (at the time) for an incredible $750.
The French Bulldog was known in the late 1800s and early 1900s as a dog of the elite class; the breed also attracts people who appreciate the finer things in life.
The French Bulldog has a hard-on-the-outside, sweet-on-the-inside attitude, unmistakable bat-shaped ears, and distinctive bow-legged gait.
Due to many such features, he is quickly becoming the dog of choice for urban – dwellers. He's tiny and has a short, easy-care coat that comes in a range of colors, under 28 lbs.
 He doesn't need a lot of exercises, settles into a condo, co-op, or studio easily, and is much less inclined to bark than many small dogs.
In reality, it would be difficult to imagine a better dog for city life, other than being a little haughty with other dogs.
For someone who lives without a large tract of a suburban backyard, the French Bulldog should be on top of the breeds list. They also a great option for those who may have difficulty offering enough exercise to a more active breed.
The Frenchie's is going to make sure none of your days go without laughter. He's a lovely, smart dog with a sense of humor and a determined spirit.
Raised as a companion for decades, he is very fond of his hoomans and becomes especially attached to his kin. In reality, he gets a little too emotionally attached sometimes, which means he's not the best choice for you if you wouldn't be able to give him time. 
When it comes to dietary patterns, the French bulldogs are proclaimed as great foodies. Sometimes, due to their hasty eating habits, they eat too much, contributing to obesity. Since we know, these are not sporty personalities.
I recommend engaging your Frenchie in a little game. The Nina Ottosson by Outward Hound is an interactive puzzle game that will slow down your pooch's eating speed while keeping it engaged.
We earn a commission if you click this link and make a purchase at no additional cost to you.
It also means that he is not made to reside in the backyard or garage. The Frenchie is supposed to live as a member of the household, only indoors.
He has trouble controlling his body temperature and needs to live in a climate-controlled environment, like all brachycephalic or "flat-faced" breeds.
With a sluggish-footed family pet, the Frenchie may also be a little tough to home train but might not be healthy.
He still snores, which might seem like a minor concern before you've heard the theatrical sounds that his tiny frame can give out.
To keep them in shape, a quick regular walk of 15 to 20 minutes can help. Schedule walks for cool mornings and evenings and outdoor playtime.
Frenchies are heat sensitive and can respond to heat exhaustion easily. If you enjoy hiking or going for a run with a puppy, this is not the breed for you.
Many breeders think that nine or ten-week-old puppies are ready to be introduced to their new family. However, Frenchie puppies can become nasty little tyrants if they don't spend the recommended time with their mothers and littermates.
The French Bulldog gets to learn the basic behavior from his birth family. 
In a family where someone is around for much of the day, the French Bulldog does best. With small children or cats, he's not always healthy, and he can be violent towards dogs that he doesn't know. However, if a Frenchie is a perfect fit for you, you'll find it's hard to have just one.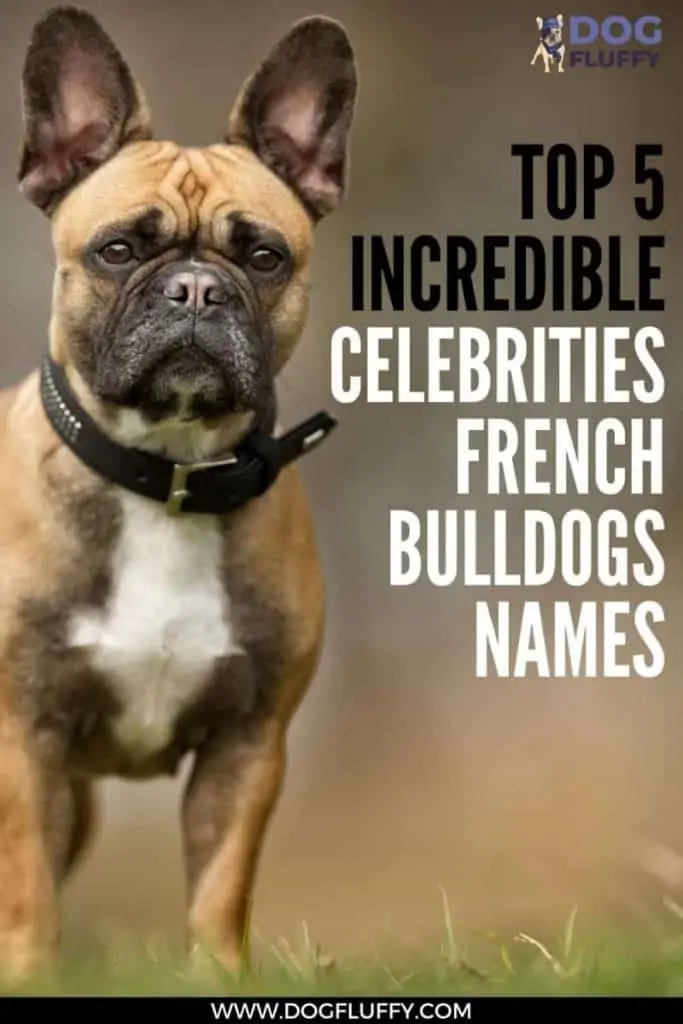 🐶 Articles you may like