Investing in Eco-friendly dog collars or garments are trending nowadays. The use of environmentally sustainable products is the need of the hour- not only for the planet but also for our personal and pets' betterment. 
Since organic cosmetics and food show us visible differences, there is no question of doubt in their effects on our pets in the form of eco-friendly dog collars.
Other organic commodities are available for our furry friends, like wet wipes or feeding bowls, but none of the other products touch your dogs as closely and as snuggly as a collar.
Thus if one wishes to invest in any organic thing for their pets, eco-friendly dog collars must top the list.
In this write-up, the readers will get to know the list of 5 best eco-friendly dog collars. Along with that, the total types of dog collars will also be discussed to help you choose the most appropriate.
5 Best Eco-Friendly Dog Collars
 Hemp dog collars are at the top of this list because hemp is a sustainable material. On top of it, hemp is anti-microbial and hypo-allergenic and also vegan. For dogs with allergies and skin conditions or those who want to play in the water, this makes it a perfect choice for eco-friendly dog collars. 
Other eco-friendly products, such as recycled plastic and repurposed bicycle inner tubes, provide good materials for making eco-friendly dog collars. Not only are these fabrics robust, but they're also cruelty-free.
We earn a commission if you click this link and make a purchase at no additional cost to you.
This brand believes in making eco-conscious dog products for over two decades. Eco-Friendly dog collars were their first produced commodity. They produce dog collars of every type available.
Earthdog collars are made of triple-layer, hypo-allergenic, odor-resistant, and earth-friendly 100 percent hemp fabric.
It is possible to machine wash and dry Earthdog Hemp dog collars. With every single wash, they get softer!
We earn a commission if you click this link and make a purchase at no additional cost to you.
These comfortable friendship themed eco-friendly dog collars are made from sturdy hemp & cotton materials. It is convenient to clean the reversible cotton bandana. Soft cotton and hemp look as amazing as it feels. Even the pet parents can feel comfortable by tying out the matching bracelets.
These eco-friendly dog collars are made of 100 percent high-quality hemp, unlike mediocre collars made from harmful, poorly constructed plastics. It's incredibly robust and likely to survive all the adventures of your pup, in conjunction with being a decent pick for your dog.
Your matching bracelet collar and dog owner help you feel attached to your favorite fur-friend, even though you're away.
---
We earn a commission if you click this link and make a purchase at no additional cost to you.
The DutchDog Amsterdam Eco-Friendly Van Gogh Dog Collar is a stylish and environmentally friendly collar made from 100% recycled materials.
The Adjustable design ensures the perfect fit, while rust-resistant metal Buckle makes sure your dog stays comfortable all day long!
With these features, you can enjoy looking at beautiful works of art without having to sacrifice anything – they'll be more than happy thanks to this lovely product.
With its bright colors and unique design, this adjustable collar is perfect for any art lover. The nylon webbing material is durable enough to last through countless washes while still looking fresh as can be with the artist-inspired Van Gogh-inspired pattern hand-painted by Dutch artists Sandra Morrisroe on both sides!
---
We earn a commission if you click this link and make a purchase at no additional cost to you.
A dog collar manufacturer that facilitates charities with each order is Salt Dog. In their case, they donate 5 percent of each purchase to a charity for military veterans.
As for the eco-friendly dog collars, they are made from solid, natural hemp, which is very resilient and sustainable. The hemp is filled with a fleece lining intended to provide extra tenderness and support to your dog.
Along with a firm plastic fast release buckle, the collar also features stainless steel or brushed brass loop.
Natural hemp is also ideal for washing machines (cold) and hang-drying machines. The hemp's non-toxic coloring is created to last and not fade off in time.
The coloring can also differ a lot, and you'll see plenty of options for your dog to identify the most suitable one.
---
We earn a commission if you click this link and make a purchase at no additional cost to you.
These eco-friendly dog collars of the Pawsitive Pet brand are composed of fine natural hemp. They do not have any toxins on the inside of the collar other than the lightweight cotton used for extra smoothness and warmth.
On its own, the hemp fabric itself seems more than effective and sturdy enough to carry even the toughest pullers for a long period of time.
It's the reliability and strength that makes them one of the best eco-friendly dog collars available today, allowing Pawsitive to sell their collars with lifetime guarantees.
 If something in these eco-friendly dog collars ends up being defective, the brand promises refund assurance. What's more, with each collar sold, Pawsitive also donates one collar to dog rescue purposes.
The collars from Pawsitive Pet come in three different sizes. They can also come in various colors, including green, blue, red, pink, and purple.
What is Hemp Fabric?
Hemp is a variation of Cannabis sativa plant species, typically industrial hemp. But it varies from the addictive types of cannabis that are established to us.
Hemp fabric is a natural fiber made from the Cannabis Sativa plant family, a very high-yielding crop. Hemp is perceived one of the most flexible and dynamic natural fibres, such as ropes and sails, predominantly used for commercial processes..
Hemp has 8 times the compressive properties of other natural fibers, making it the best choice for regular use. With the special touch of cotton that you'd anticipate from your kitchen towels and linens, you get the resilience of hemp.
Hemp fiber is produced from the long fibers that make up the plant's stem. Via a process called "retting," these fibers are removed from the bark. These fibers are then woven along with each other to create a continuous yarn that can be woven into a cloth.
Why Choose Hemp Materials for Eco-Friendly Dog Collars for your Pooch?
In several different ways, dog collars can damage your canine. Dog collars cause many issues in dogs, from suffocating the dog to causing severe skin pain.
 Effects also range from causing breathing discomfort to damaging the throat and spine of the dog. Honestly, the best hemp dog collars are also not resistant to all of these issues.
Hemp dog collars can also damage your furry friend if not carefully adapted as the dog grows and if not properly monitored and handled. Usually, they are of decent quality to overcome some of the issues encountered by many other collars.
For one, hemp canvas is such a powerful fabric that most comparable items are bound to under shine against a hemp dog collar. As long as you're prepared to adapt to your dog's development, for several years, a hemp dog collar will accompany you as well as your dog. 
Secondly, you need to look out for certain qualities. Hypo-allergenic, odor-resistant, and anti-microbial would be the safest ones.
This makes them a much safer and more convenient alternative than many other dog collars. Due to the undesirable materials they are made from; synthetic material-based dog collars can cause sores and other skin irritations.
Bird-Eye View: Types of Dog Collars
As promised, various structural types of dog collars are illustrated below. It is worthy of remembering that there is no 'one size fits all' regarding accessories related to dogs.
This guide will prove as a reference to all those who wish to explore different kinds of dog collars available in the online and offline markets.
Regular Dog collars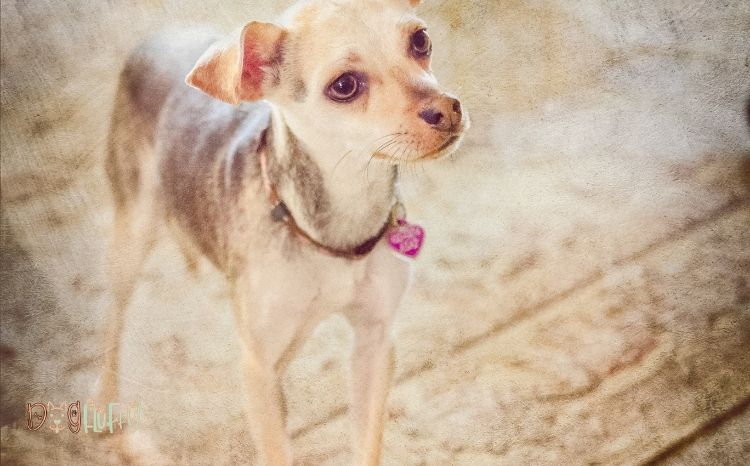 Flat Dog collar
For dogs, this is the regular collar. These dog collars are available in many colors and styles and has a snap or plastic clip ("quick-release") closure and a loop to connect name badges and leash. A flat collar must fit on the neck of your dog comfortably.
 It should never be so compressed as to restrain your dog nor so relaxed that it may break out of it. The thumb rule prefers you to be able to fit two fingers beneath the collar.
Martingale Dog Collar
Often recognized as a limited-slip collar, the martingale collar is built for dogs such as Greyhounds, Salukis, Whippets, and other hounds with small heads. It is also beneficial for dogs of any breed that can wiggle out of their collar or for scared dogs who may attempt to retreat when walking out.
For nervous and afraid dogs, a martingale collar is a must-have. At either end, the martingale dog collar consists of a section of material with a metal rim. The two rings move through a different loop of material.
On this ring, the collar connects to a loop. The collar stiffens around their neck when the dog attempts to back out of the martingale collar. If the collar is adjusted correctly, it can only tighten to the size of your dog's neck without trapping them. For dogs that might try to wiggle out of their collars, this is the most practical collar choice.
Head Dog Collar
The head collar is analogous to the halter of a horse in concept. One collar band wraps around the neck of your dog and rests high on its back, just behind their ears. A band around the nose of your dog defines the other strap. At the bottom of the muzzle loop, the collar connects to the band.
For powerful, energized dogs who may leap and/or pull, the head collar is useful. Since the halter will be around the muzzle of your dog, your dog loses a lot of control instead of their neck. As a result, they do not tug on the leash with the entire weight of their body.
The head collar must be fitted correctly to be usable. The head halter is not supposed to be used in a jerking or dragging manner, as with most training equipment.
You may rather want to gently guide your dog in the direction you wish it to go. Some makers include guides and a DVD with the collar. Alternatively, ask the dog trainer for help with fitting or a professional sales clerk. Proper fit and use should minimize your dog's likelihood of accidents.
Getting your dog used to wearing a head collar can require some practice, persistence, and lots of rewards. Place it on them for brief periods until your dog is secure in the harness while giving your dog plenty of high-value snacks.
Then they are supposed to wear it only when you take them out on a chain. Please don't leave your dog's headcollar all the time; they will finally be able to take the muzzle strap off and use it as their chewing toy!
Unique Utility Dog Collars
Bark Monitor Collars
Although there are many kinds of collars available to manage excessive or unnecessary barking, none of them resolve the barking's primary cause. For many purposes, dogs bark, such as fear or territorial behavior. While some bark collars will suppress barking, the distress causing the dog to bark will not be diminished.
Spray Collars
Barking triggers a blast of citronella or, which interrupts and prevents the dog from barking. Occasionally, spray collars will not respond to high-pitched barks, rendering them unreliable. Piece of advice: When your dog is with other pets, don't use a spray collar. The barking of another dog can activate your dog's collar.
Ultrasonic
The ultrasonic collar activates when your dog barks by emitting a sound that only your dog can detect.
Tick / Flea collars
Chemicals are inseminated with these collars, which help protect the dog from fleas and ticks. These collars are worn as a supplement over the dog's regular collar. Be sure to check the flea/tick collar's efficacy for how long and be sure to change it as prescribed.
Vibrating Collars
This type of collar uses vibration to grab the attention of your dog, not an electrical shock. For teaching a deaf dog who can't hear your voice or a clicker, vibrating collars can be beneficial.
Location Enabled GPS Collars
To help find your pet if they get stranded, this collar utilizes global positioning satellite technology. While these are a great choice for retrieving a lost pet, they also rely on satellite connectivity and power consumption to make them less powerful in remote regions.
The Negative Side: Extreme Training Dog Collars
There is no compassionate reason for choosing these collars. They only rely on pain and discomfort to teach a dog what not to do. While unwanted behavior may be suppressed, they do not educate the dog on the right behavior.
 These collars can generate stress and anxiety, which can lead to violence. Behavior modification training strategies are more successful and improve the bond between you and your dog, using incentives. However, it is advisableto know about them as to how not treat your dogs.
Choke collars with cord
This collar is made of metal ties, as the name suggests, and is meant to restrain your dog by squeezing the neck of your dog. It is an often painful and immoral training method.
There is no way to regulate how much the choke chain stiffens, unlike the martingale collar, so it's probable to strangle or suffocate your dog.
Use of these collars can cause several complications, such as the trachea and esophagus fractures, blood vessel trauma in the eyes, neck contusions, nerve damage, loss of consciousness, muscle spasms, and paralysis, and even death.
It is effortless to manipulate choke chains, and choke chains are dangerous and should not be used.
Prong or Pinch Necklaces
The prong or pinch collar is identical to the martingale in structure. The control loop to which the leash is connected to a chain. A series of fang-shaped metal ties, or prongs, with blunt ends, make up the loop that goes around the neck of your dog.
The prongs bite the saggy skin of your dog's neck when the control loop is removed. Similar to choke chains, it is possible to manipulate these collars quickly and should never be used.
Shock Dog Collars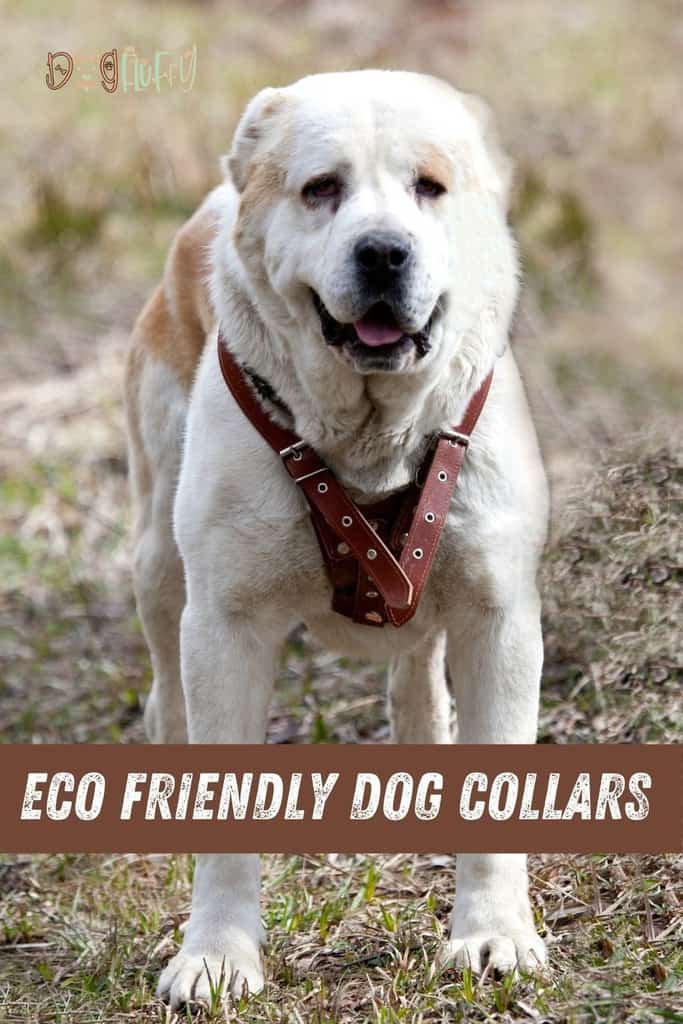 To give your dog an electric signal, shock collars use electric charge flowing through metal points of contact on the collar. This electrical signal can range from a feeling of mild wiggling to a severe impact.
 Shock collars may be marketed as training aids, but they are being withdrawn from the shelf by more retailers. They are also used with (electronic fencing) systems for pet confinement. 
Shock collars are frequently misapplied and can generate your dog's terror, anxiety, and hostility against you or other creatures. While they can suppress inappropriate behavior, instead of teaching a dog what you would like them to do, they must not be used.
Electronic fencing incorporates shock collars when the dog reaches the "fenced" region's limits to produce a shock. The shock is usually followed by a tone to alert the dog that they are about to be struck.
Your dog will be stunned if they run out of the electronic fence. Furthermore, when they would try to re-enter a bad shock will be ready to welcome them. These disgusting tactics may lead to dogs unwilling to come back home.
In conclusion, there is no force as strong as love and care to shape any living being. Your dog may not be the closest to you, but they only consider you as the closest one to them. All they expect from your side is care, food, and attention.
Training your dog would be a tiresome task, and there is no alternative or escape from this process. However, you can make sure you use abundant love, patience, and eco-friendly dog collars to make the journey a memorable one.