A Quick Guide On The Correct French Bulldog Crate Sizes 2022
For fitting your pup, an accurate measure of French bulldog crate size and type is necessary. From growing up as a puppy to an adult, a crate always comes in handy when traveling. Even when stating at home, a comfortable crate can provide a cozy corner for your pooch.
Various questions arise when we want to select a crate. For example, what type would you deem to be the best for your pup? Also, what size to invest in so that it will be useful for a long time?
A French bulldog crate size is usually smaller than the English or American bulldogs' crate size. The reason being the body sizes of each dog breed, respectively. We shall get to that, but first, let us see the reasons that would make you want to invest in a dog crate for your Frenchies.
Why crate- train your French bulldog?
Many hoomans or pup-parents feel the guilt of caging their furry friends. However, a particular amount of discipline is required for holistic development for your dog. Crate- training will encourage civilized behavior and decrease the aggression in your Frenchies.
House Raising your French bulldog.
Puppies can be family home-trained more quickly if they sit in a crate at periods when they cannot be brought outside. As they do not prefer to soil their 'homes' as much, they would prefer to defecate anywhere in your house.
Your puppy will realize that their crate is their domain and where they're going to relax, so when they're out, they'll want to wait to use the toilet.
Also, being in the crate often stops dogs from eating stuff around your house that they mustn't.
Ease the feeling of Separation anxiety
When left isolated, many dogs struggle with anxiety. It's not unusual for Frenchies too. Therefore, being placed in a crate can contribute to their anxiety or tension if it becomes their safe harbor. Also, the crate is a place that makes them feel protected always.
Useful in Crisis Evacuation
Your dog will have crate training to be very beneficial in the event of any emergency. If there occurs to be a situation where you have to evacuate your home or go to a location where portable equipment is needed, a crate always comes useful. The crate can keep such situations secure and smoother by having a comfortable Frenchies that readily heads into their crate.
In case of medical emergencies, having a pup that is crate-trained proves as a boon. Being able to get them in their crate is incredibly beneficial for their or your rehabilitation.
Comfort and Convenience
Training your dog in a crate really facilitates when it comes to everyday life. There are many moments when it actually makes life easier to put your little Frenchie away.
These occasions can include when friends come over for thanksgiving; outdoor fireworks take place, a neighbor brings their pet over, you have to buy groceries, etc. When everyday life is modified a little, a crate not only relieves tension or discomfort your dog can feel, but it can also help you cope.
Aid Aged Dogs
Senior dogs that have been taught to create would be of great value. Older dogs may use their crate as a place to get extra breed, relax their old bones, or, if necessary, be taken to the vet. Senior dogs may indeed appreciate their crate when they no longer have the energy to amuse large crowds or children.
At these times, the trick to using your dog's crate is that they are well-conditioned to use it and, most importantly, enjoy it.
Importance of Selecting the Most Appropriate French bulldog Crate Size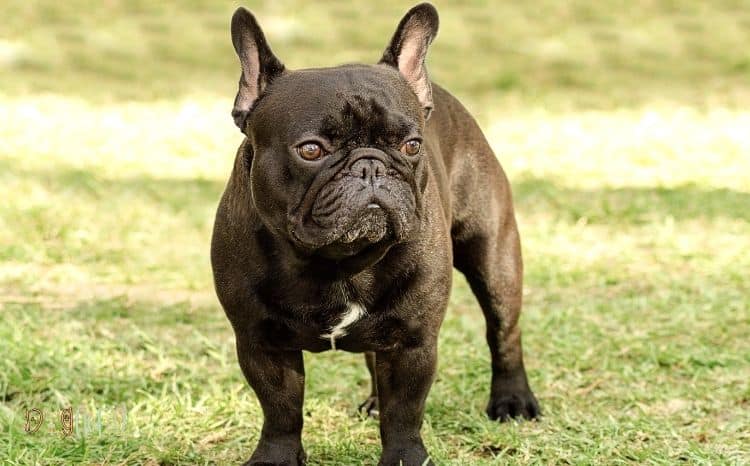 The perfect French bulldog crate size shouldn't be too small, but it shouldn't have too much room to walk around either. I'm trying to demonstrate to you how to find the right size crate for your Frenchie.
Your Frenchie should be comfortable to move about swiftly in its crate without the need to squat or crouch. The crate is too small if it reaches his head at the top of the crate.
You'll also want to help ensure there's enough leg space in the crate for your French bulldog. He also should be able to spread his legs without touching the walls while lying on his side.
You'll want to be cautious about buying a crate that's too huge if you want the crate to be spacious enough for your Frenchie. Your dog is not expected to have any extra room inside the crate.
Too much room may have a detrimental impact on how effective the crate is for your French bulldog as a training device. He might end up using one corner as a toilet if the crate is too big, which defeats the intent of it as a home training tool.
The crate should provide a sense of protection and comfort for your Frenchie. A crate with too much room will prevent the sense of protection from being reached by your dog.
How to Measure Your Pooch to Find the Perfect French bulldog Crate Size
 Step – 1 – Have him up on all four paws to correctly determine the length of your Frenchie, and determine it from the base of its tail to the tip of its nose.
Step-2 – Add a few inches to the length measurement to allow him to travel through space a lot. The smart idea is to have a little extra room to walk about, change his bed, and make himself cozy. Now, that goal measure is the minimum length for the crate of your French bulldog crate size.
The correct French bulldog crate size
Crates generally come in different sizes, from about 20 inches to 48 inches. The prediction accuracy of a crate depends on your dog's size. Most French Bulldogs are medium-sized, so it'd be good to go for a medium-sized crate.
By living in the correct size of a crate, your pup will be capable of stretching and sitting up until he is fully grown.
A Frenchie would usually use a 30 "crate until fully grown because of their height and length. I would recommend using the divider panel that comes with the crate to broaden the crate size as needed before puppies are full-grown.
To get the best answer of what your dog's full-grown size would be, check with your vet. To make the correct choice, look at the size chart when buying a crate.
Two Alternative Approaches on Getting the Perfect French bulldog Crate Size
Approach 1: Multiple crate strategy: If investing in multiple crates at various points in the life of your Frenchie is not an issue for you or your budget, you should calculate your puppy using the same method as above.
For your puppy, get the height and length numbers and get a crate that matches his measurements. Only know that your Frenchie dog is going to develop fast so that the crate is going to get too small fast.
If you want to consider that alternative, I wouldn't suggest spending too much money on your first crate. You can invest in a more costly crate that will accommodate your adult needs until it reaches adult size.
Approach 2: Save Money By Purchasing A customizable Crate: He was 8 weeks old and weighed about 5 pounds when I first got my Frenchie and was only about 7 inches tall. The size of your dog as a puppy would be very distinct from its full-grown adult size. 
During babyhood, the crate he would need will be much smaller than what he will require as an adult. As your puppy grows, it will take repeated investments and varying crate sizes to hold it.
The better choice is to have one crate match your dog's adult size and purchase a divider to decrease the size to accommodate its changing body measurements. 
Using the split one, you can actually resize your dog's crate, so he doesn't have too much open room to run inside the crate.
Recommendations for the Perfect French bulldog Crate Size
We earn a commission if you click this link and make a purchase at no additional cost to you.
The bulldog crate comes in 5 different sizes, ranging from 20 to 42 inches. This ensures that it is intended to accommodate even the largest dogs. Dogs would have a hard time cracking or twisting it due to the sturdy steel structure, even if you are dealing with particularly aggressive canines.
The fabric makes it incredibly flexible, so it'll be mission impossible even though your pooch hops or tries to run. Although cheaper choices offer similar characteristics and benefits, this device illustrates the difference in inefficiency.
This brand succeeded in balancing two things: robustness and collapsibility. You typically have to settle for one or another when purchasing a crate.
But, with EliteField 3-Door, that isn't the case. The designers merged the best features and created one ideal product.
In this case, when set up, the kennel is heavy and rigid and, at the same time, when taken down, collapsible and lightweight. In this way, manufacturers have managed to find an excellent balance and deliver a fantastic product at a fair price.
For convenient transport, you get a handle and shoulder stripe included with the crate. Also, the cage comes fully assembled.
AmazonBasics single-door folding metal crate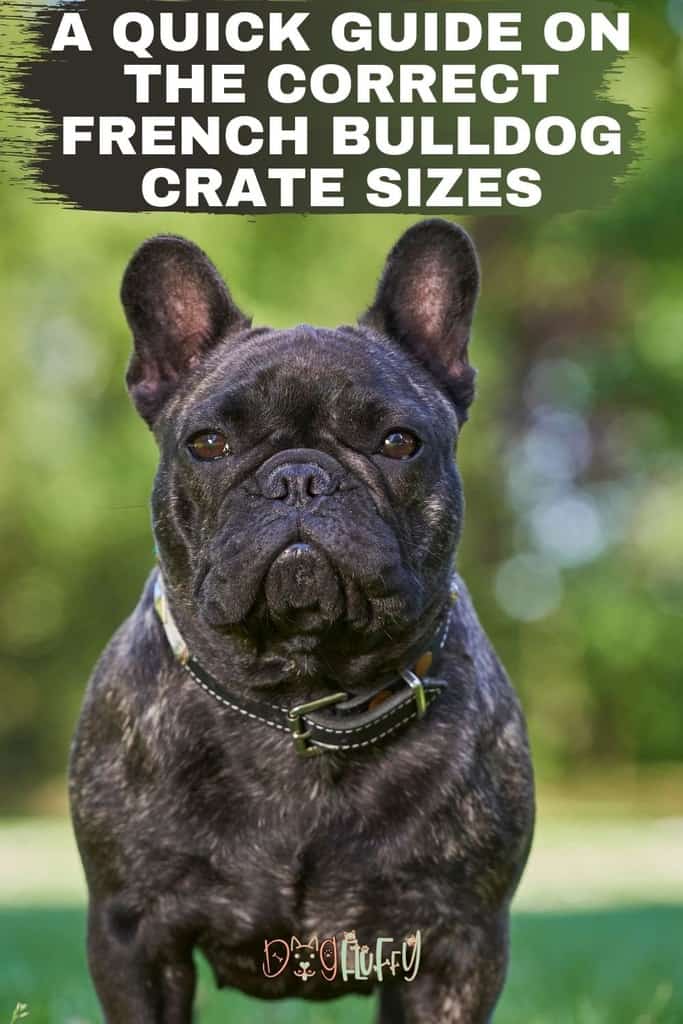 This metal crate is suitable for both puppies and adult dogs and provides excellent comfort. For several reasons, this Bulldog crate can be used, from anything from potty training or house training to setting house rules and limits, or only as a cozy, safe place for your pet to ease up.
A single swing-open front door is part of the AmazonBasics metal dog crate. The large opening helps your pet to clean up the mess. The two slide-bolt latches on the door help ensure a secure and safe enclosure.
The AmazonBasics metal bulldog crate sets up easily in almost no time. No machines are needed. To build the initial frame, start laying the folded crate flat, then unfold and raise the sides and top of one piece.
Then the panels for the front and back swing up and lock up. In the event of water-bowl spills or an accident, a reusable, water-resistant plastic pan lies at the foot of the crate for quick cleansing.