French Bulldog Brush: 11 Picks For Best Brush For French Bulldogs
Are you confused about which best brush for french bulldogs to buy?
It wouldn't be wrong to state that French Bulldogs look uniquely adorable and have a charm of their own.
However, you still need to groom them to keep their skin and hair healthy.
This is where the best brush for French Bulldogs come into the role. But you should remain very careful while choosing the brush, as a wrong one can irritate your Bully's skin and cause various other problems.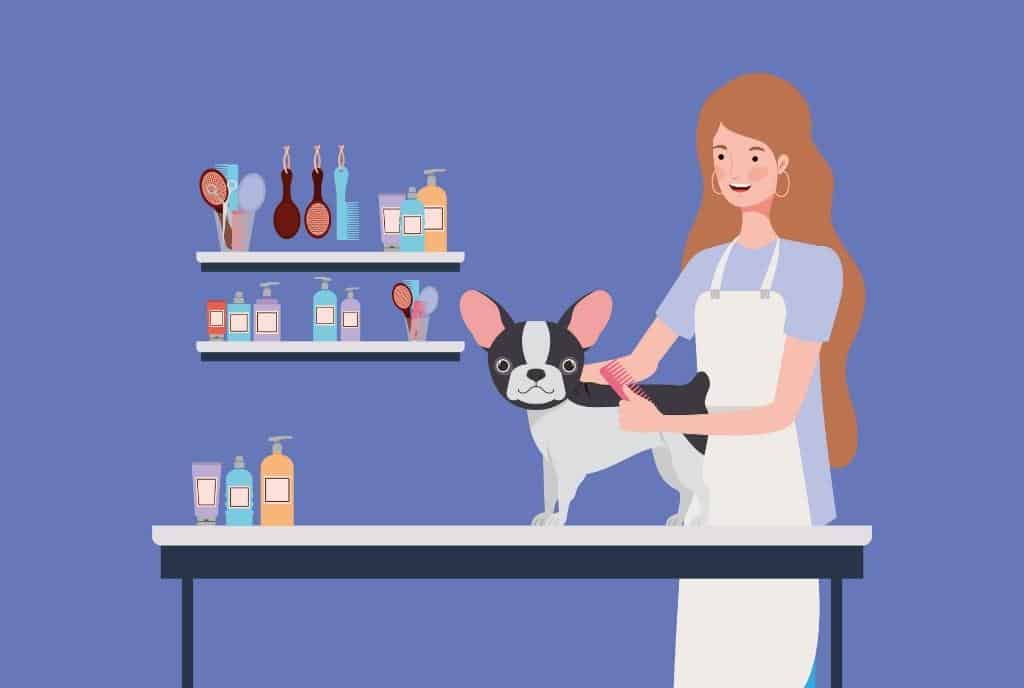 But don't worry because I have come to your rescue. I have listed the eleven top available options to help you pick the most suitable grooming brush for your French Bulldog.
Along with that, you will also find a detailed review and pros/cons of each product.
Therefore, it will become convenient for you to find the perfect piece that will please your little pooch.
For any other queries, you can check out the guide for the best brush for french bulldogs that I have added after the reviews.
How To Pick The Best Brush for French Bulldogs
French Bulldogs are unique in several ways. That is why their brushing needs are different from other breeds. Plus, they lack underskin. Thus, harming or irritating their skin easier than you can imagine.
To avoid this, you need to consider various factors while buying a suitable grooming brush for them. I have created this comprehensive guide so that you don't end up making any mistakes.
Step 1: Know The Types
The very first step towards buying a brush for your French Bulldog is learning about the available types.
When you are aware of all the accessible variants, it will become easier for you to pick the most suitable one. A few kinds of combs professional groomers and vets recommend for Frenchies are:
Slicker Brush: These are the most common types of brushes used by French Bulldog owners. A slicker brush is rectangular in shape, has densely packed wire pins, and a handle to hold.
Generally, experts suggest this for thick coat dogs, but you can also use it to remove dirt and debris from your Bully's hair. In these variants, you need to look for the ones that have angled bristles.
It will keep the dog's skin safe while eliminating the most hair and particles.
Pin Brushes: These are made from wire bristles. But rubber tips are added to them for reducing the harshness.
Their primary purpose is to get rid of excess hair and dirt. You can opt for these if you often find grime or debris on your Bully's fur.
Bristle Brushes: Unlike the previous two, these variants don't provide much of a cleaning effect.
However, it can clean the fur in case of Frenchies as they have small and fine hair. Plus, they can be used for finishes so that your pup can look shinier. 
Gloves: Where no one prefers these for thick coat dogs, you can easily use them for French Bulldogs. Gloves provide the benefit of convenient wearing, and its soft bristles can provide the best grooming session to the Bully.
If you pick the correct alternative to this, you will be able to solve almost all purposes of brushing with these. 
Step 2: Check The Gentleness
Usually, dogs have multiple layers of fur that protects their skin during brushing. You can comb through their hair without any worries. But it isn't the case with Bullies.
As mentioned above, French Bulldogs lack underskin. They only have a thin single-layered coat, and even a little harsh brush can easily damage their skin.
Thus, you need to ensure that your chosen variant is exceptionally gentle. Else they will have problems like redness and irritation.
Step 3: Effectiveness
Frenchies shed their hair twice every year, which means losing a lot of hair. However, you can reduce the hair-fall during shedding cycles with the best brush for French Bulldogs.
An effective comb removes loose hair from their body and doesn't let them lose excessive hair. A few additional advantages of opting for a suitable brush include:
Improvement in skin health
Shinier coat
Proper exfoliation
Improved blood circulation
Appropriate oil distribution
Thus, you should check how efficient the brush is. A non-effective comb won't only create trouble for the pup, but it will also be a waste of money for you. That is why this step is vital.
Step 4: Find The Brand
What is the very first factor you check while buying anything for yourself? For most people, the answer to this question is the manufacturer or the brand.
We all find it easy to trust and rely on the names that are popular in the industry for a long time. Moreover, the ones that you may have tried and tested.
The same rule goes while buying a suitable brush for your French Bulldog.
You must check who has manufactured the comb to ensure that you aren't wasting your time and money on the wrong product.
Step 5: Other Aspects
Along with Frenchie's benefits, you also need to ensure your comfort. Your chosen brush shouldn't cause any problems for you. It must have an easy-to-hold handle so that you can enjoy the long petting sessions.
Moreover, the comb should fit into your budget. You need to avoid going for unnecessarily expensive alternatives.
Read Also: Best 5 French Bulldog Dandruff Shampoo
Best Brush For French Bulldogs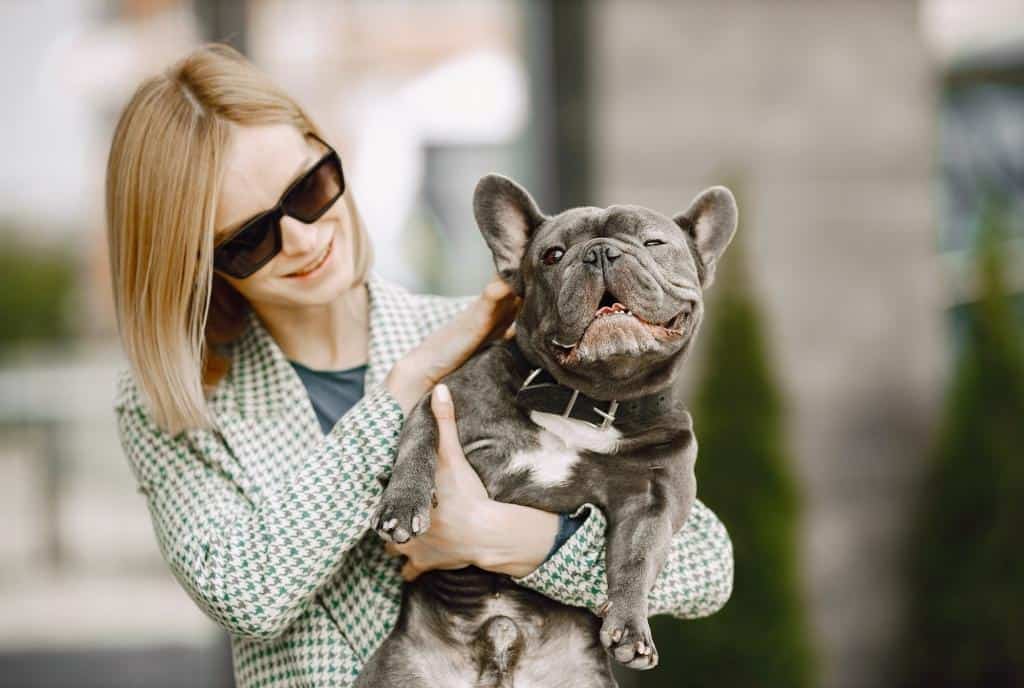 We earn a commission if you click this link and make a purchase at no additional cost to you.
For breeds like Frenchie, you need compact brushes. This is where the ConairPRO Pin brush stands out.
It doesn't only have comfortable bristles, but also a soft memory foam handle that doesn't slip from your hand.
The pins of the brush are rounded and made from stainless steel.
So they can get rid of all the loose hair and deep dirt without causing any discomfort to the little one.
Another benefit of opting for this soft bristle brush is that you won't have to struggle while grooming your Bully.
They will comfortably sit with you throughout the session. Plus, the pins help you remove any kind of dirt, keeping the dog clean and its skin healthy.
In case you don't find the size comfortable, you can pick from small or large variants as well.
Overall, you won't have any issues using this brush even on an everyday basis.
---
We earn a commission if you click this link and make a purchase at no additional cost to you.
Slicker brushes are incredibly comfortable for French Bulldogs. But it is also crucial to clean them regularly so that they don't cause any problem to the dog.
This can become an additional task for you to take out the shed hair from the brush. And let me tell you, it isn't easy at all.
With Safari Self-Cleaning Slicker Brush, you need not worry about the clean-up.
The product consists of retracting pins that get rid of all the stuck mess without any extra efforts.
It is as convenient as pushing any button. This feature will come in handy, especially when your pet is shedding.
However, the list of benefits doesn't end here. The pins of the brush get designed from stainless steel, and it comes in multiple sizes.
Therefore, you can easily pick one according to your pooch's comfort.
You even get a padded handle to get a grip on easily without causing any cramping.
The teeth are wide enough not to create any discomfort while brushing and grooming. 
---
We earn a commission if you click this link and make a purchase at no additional cost to you.
Though the design of this variant resembles a human hairbrush, its small size and angled bristles make it the best brush for French Bulldogs.
While the compact design keeps the product comfortable for the pet, the cushioned and ergonomic handle keeps cramps away from your hands. You can operate it for a long duration without creating any harm.
Therefore, you can easily use it to make your Bully look well-groomed.
Even if you utilize the product on an everyday basis, it will stay intact for longer due to its durable design. The bristles are also soft and won't cause irritation on your pet's skin.
---
We earn a commission if you click this link and make a purchase at no additional cost to you.
Usually, Frenchie owners opt for multiple brushes to clean and groom their dogs. It not only increases the overall expenditure but can also make it difficult to handle the brushes.
Plus, it requires additional effort as you have to find a couple of suitable products.
However, this issue can get solved with the help of a Furminator, as it consists of two sides. One side of it consists of pin bristles, while the other has nylon bristles. Hence, you can easily clean and groom your little Bully using it.
The nylon bristles can distribute the oil in fur as well, making your pet look shinier. Contrastingly, the pin bristles can remove the loose hair even before they shed.
These two features make it a suitable choice for French Bulldogs having two-layered fur. Further, the small size fits perfectly for the pooch. The rounded tips of pin bristles don't let the brush scrape the skin.
---
We earn a commission if you click this link and make a purchase at no additional cost to you.
The first look at this brush can give you two misconceptions: made for long-fur dogs and is harsh. However, you shouldn't rely on just the appearance. Thunderpaws is a popular choice for French Bulldogs amongst professional groomers and vets.
It consists of a 4-inch stainless steel comb that lets you groom your Bully without irritating their skin.
The most magnificent factor here is that the product comes with a protective cover. You can put it on the comb and make it last for years.
The rubber handles don't let the brush slip off your hands easily, and you can hold it steady for longer.
What makes it the best brush for French Bulldogs is the fact that it removes the dog's almost all the shedding hair. Thus, you can keep the little one as well as your house clean.
---
We earn a commission if you click this link and make a purchase at no additional cost to you.
If you don't prefer the hassle of holding a brush, then Pat Your Pet is the most reliable solution for you. This is also a great option in case your pet doesn't sit in one place, and you find it difficult to grab them while having the brush in hand.
You can conveniently wear the glove and get a hold of the dog without any trouble. Another benefit of the product is that you can even get to the areas where a brush feels harsh, such as ears and tail. The rubber bristles are soft and small enough to keep the Bully away from irritation.
Further, you can adjust the pressure appropriately so that the bristles don't cause harm to their skin. But most importantly, the gloves will feel comfortable on your hands, avoiding any cramps. You can use it more often without worrying about anything.
---
We earn a commission if you click this link and make a purchase at no additional cost to you.
JW Gripsoft is the best brush for French Bulldogs because it keeps away both the major problems of pet grooming: irritation on their skin and fatigue on your hands.
The smaller size and ergonomic handle make it convenient to hold. Plus, the metal bristles have round tips that apply the pressure softly on the dog's skin. What makes this variant different from others is its oval shape. The design fits perfectly with the tiny built of your Frenchie.
It isn't a brush that you take out every once in a while for a proper pampering and grooming session. Instead, it is a sofa-side brush that you can use for everyday grooming.
The price of the product falls on the affordable front. Hence, you won't have to save a fortune for it.
---
We earn a commission if you click this link and make a purchase at no additional cost to you.
Let me tell you the truth; a self-cleaning brush isn't avoidable if your French Dog sheds a lot. Otherwise, you will have to undergo the hassle of cleaning the bristles after every grooming session.
In case you don't get rid of the hair, it will create further problems. But with Hertzko Self-Cleaning Slicker, you just have to press the given button, and it will automatically remove all the stuck hair.
The pins get deep into the fur of your puppy, removing all the loose hair. So you won't find the sheds everywhere in the house. Moreover, the bristles don't bend easily.
You can use the comb for a longer duration, even with everyday grooming, as it consists of durable material. All in all, the variant is highly suitable for your Bully with its compact design and other benefits.
---
We earn a commission if you click this link and make a purchase at no additional cost to you.
You may hear dog owners talk about how brushes are better than combs due to their soft bristles. However, I don't find the statement correct. There are specific brushes that can irritate your Bulldog's skin, while there are combs like Chirpy Pets that prove to be exceptionally soft and beneficial.
The product comes with a detachable anti-rust comb that makes it easy to store. You can even hang it anywhere in your house with the provided hole on the handle.
The comb works wonders even during the high shedding process of your Bully. You can hold it well with the rubber grip handle. Plus, you can clean the comb easily by detaching it from the body. Its storage becomes easy with the provided protector.
---
We earn a commission if you click this link and make a purchase at no additional cost to you.
Grooming isn't limited just to brushing the fur. You also need to bathe your French Dog regularly to keep them properly clean. This is where the KONG Zoom will help you out.
The product not only takes out all the loose hair on everyday brushing, but it also helps you shampoo the fur of your French Bulldog. Hence, you can use it on both wet and dry coats. It is available in multiple sizes so that you can pick according to your pup's comfort.
The bristles are broader, helping to circulate the blood flow and distributing the oils properly. This makes your pet look shinier without the worries or irritating their skin. Along with all these benefits, you also get KONG Zoom's trust, as the brand is known for producing great dog products and toys.
---
We earn a commission if you click this link and make a purchase at no additional cost to you.
This best brush for French Bulldogs will be most suitable if you are worried about hurting your puppy while grooming.
The Curry Comb has rubber made bristles, just like the KONG Zoom's brush. Therefore, it will provide all the benefits of the previous option. But what makes it different is its rubber strap that fits the comb on your hand.
With this feature, the product won't slip easily, even with the wet and soapy hands during bathing.
Another significant factor about the brush is that it consists of an anti-microbial plastic material. So there is no concern regarding any germs getting collected and harming your pet.
Plus, you can get all these benefits at an efficient price. What can be better than that?
Importance Of Brushing Your French Bulldog
Many French Bulldog owners don't know the importance of regular grooming of their pups. If you are like these people, you must read these benefits of brushing your Bully frequently.
Shedding: French Bullies have short and fine fur. This is the primary reason why their shedding usually doesn't bug the owners. Sometimes you may not even notice the sheds.
But this doesn't mean they don't shed. Instead, they can discard a lot of hair. Brushing hair helps in removing the loose hair from their body.
By regularly grooming them, you can make sure they aren't carrying any unnecessary weight. Moreover, the movement of the brush will increase the blood circulation, aiding in new hair growth. Hence, there won't be any bald patches.
Bathing: Unlike other breeds, Frenchies aren't easy to clean, especially around their folds. But you can make the task convenient with the help of the best brush for French Bulldogs.
The combing step will ensure that the shampoo gets well to their skin to properly remove dirt and dandruff.
Cleaning: Generally, French Bulldogs are known as a cleaner breed. You need not bathe or scrub them often. Rather, it is the opposite. If you create excess friction on their skin, it can create irritation and other problems. That is where brushing comes into the role.
This little grooming step can ensure that any underlying dirt in their fur gets efficiently removed. So your Bully remains clean and free from any skin troubles.
Grooming: Your puppy loves when you pet and groom them every once in a while. By combing your Frenchie's hair, you not only provide them comfort, but you can also spend some quality time with them.
Remember to opt only for the best brush for French Bulldogs for each of these purposes. Only then will you be able to gain the associated benefits.
Tips For Brushing Your French Bulldog
I have mentioned it earlier, and I will repeat it, your French Bulldog has highly sensitive skin.
You won't even realize when you end up hurting them. If you don't want to cause any problems, you should follow these tips for brushing your dog's fur using the best brush for French Bulldogs.
In a healthy condition, you can brush your Bully once a week. But in case they have some medical issues or skin allergies, you should follow whatever your vet suggests.
Experts don't recommend brushing more than thrice in the same area, as it can cause irritation or develop sore spots.
You need to use a single sweeping motion from head to toe. This helps in the proper distribution of oils, and even the Frenchie finds it more comfortable.
If you have never brushed your dog's fur before, you will be shocked to see how much they shed. To avoid any mess during grooming, you should either take the Bully out or put them somewhere where you can easily collect hair.
It will be excellent if you can begin brushing your French Bulldog from a young age. The early beginning ensures the pet develops the habit on time and doesn't create a problem for you later.
Remain gentle throughout the session. You should take longer and smoother strokes instead of short and brisk ones. Otherwise, you will end up hurting the pup.
In case your Frenchie can't sit in one place and gives you a hard time brushing, you can use the rewarding technique. Every time they let you brush themselves, you can give them treats. It will help you in making them sit quietly for long brushing sessions.
Follow these tips and see your French Bulldog's skin and hair health get better with time.
Final Words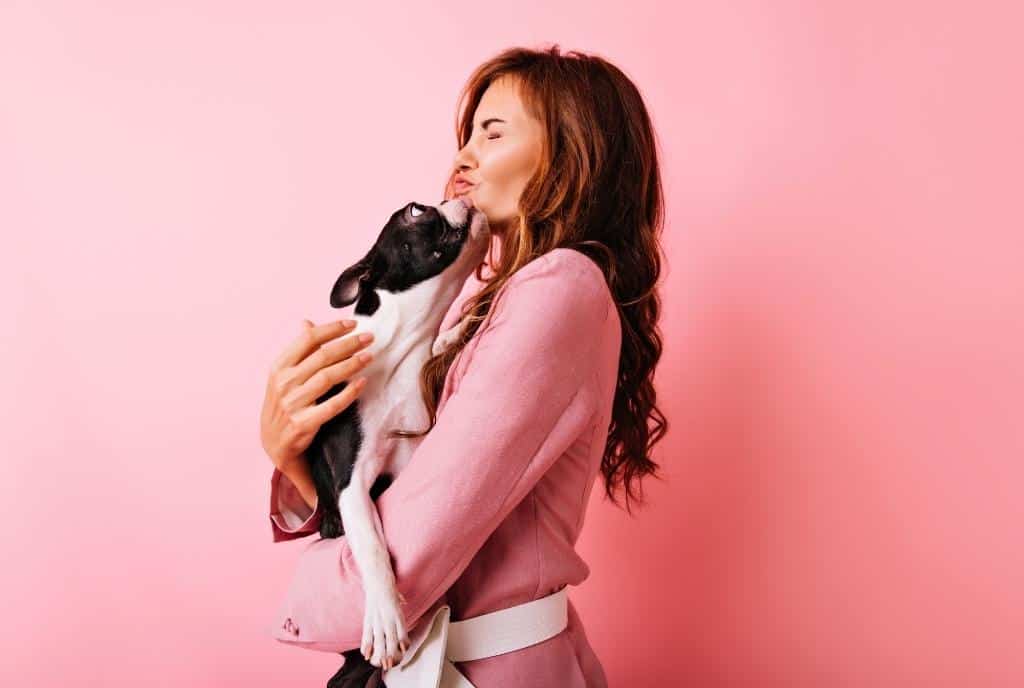 Brushing is an inevitable task for all pet owners. However, you need to consider various factors while combing your French Bulldog. As they have fragile skin, you should remain careful of not hurting them.
In order to avoid this, you can opt for the best brush for Bulldogs. Above, I have provided you with a few top alternatives available in the market. You should also go through the importance of brushing, the buying guide for brushes, and tips for brushing.
Hence, you will be able to follow the process correctly, and won't cause any problems for the pup or for yourself.
🐶 Articles you may like